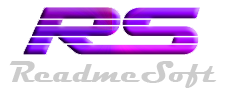 Auto Macro Recorder
User Manual
Auto Macro Recorder is easy to use
Q & A
Where is the Auto Macro Recorder?
You could find it on the top Menu Bar, with text "Auto".
Why my Auto Macro Recorder can't record and replay keystroke on Mac OS 10.9 Mavericks or above?
On new version 10.9, you need to "Allow the apps to control your computer" in System Preference for your Mac.
Click "Security & Privacy" item on "System Preferences" window.
Click "Privacy" tab.
Click "Accessibility", then allow "Auto Macro Recorder".
Don't forget to quit Auto Macro Recorder then run it again to active this setting.
You could visit this webpage to know more details with pictures:
(Well, it's another software to allow, but what you need to do is almost same.)
http://worksnaps.freshdesk.com/support/articles/142505-how-to-enable-accessibility-on-mac-osx-10-9
How to record?
Press Ctrl+Alt+Cmd+R, then input a filename, after that, all your operation will be save into that file
How to replay?
Press Ctrl+Alt+Cmd+P, then choose the file you just recorded to play.
What's the difference with Apple's Automator?
Auto Macro Recorder replay every step you did, Automator only shows the last result.