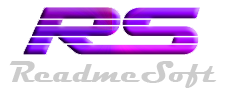 Auto Scheduled Tasks
for Mac
Free trial, Full functional version!
Auto Schedued Tasks is the best tool on Mac OS to schedule any script, program, or document, Apple Script, Automator workflow to run at a time that is most convenient for you. Run any tasks monthly, weekly, daily, hourly... even second by second as you wish. To use it on Mac OS 10.9 or above, you need to "Allow the apps to control your computer" in "System Preference" -- "Security & Privacy" -- "Privacy" -- "Accessibility" AND "General"--"Allow Apps downloaded from" --"Anywhere".
Free Download
Buy Now
More Details
Q & A
What is Auto Scheduled Tasks?
Auto Scheduled Tasks is a task scheduler which let you make appointment and run a script, program, file, document at a desired time.
What's the supported verion? Does it support Windows?
Need Mac OS 10.6 above, Support 10.6 / 10.7 / 10.8 / 10.9 / 10.10 even above
Don't support windows