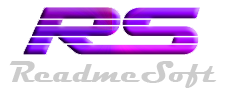 Auto Task Scheduler
User Manual
Before Auto Task Scheduler run tasks, your Mac must keep awake. You could run an action of Auto Task Scheduler to do this, but we recommand you set the "System Preferences" - "Energy Saver" of Mac OS for this. Click me to know how.
You could let Auto Task Scheduler "Run at Mac OS startup" to avoid missing your scheduled tasks. Click me to know how.
If you purchased the software on Mac App Store, click me to know how to upgrade and get all features by FREE.
Menu of Auto Scheduled Tasks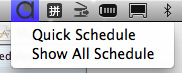 Screens: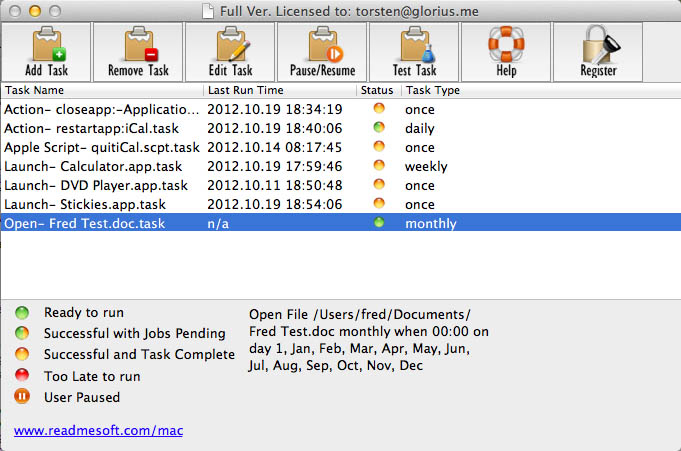 Show all scheduled tasks on One screen.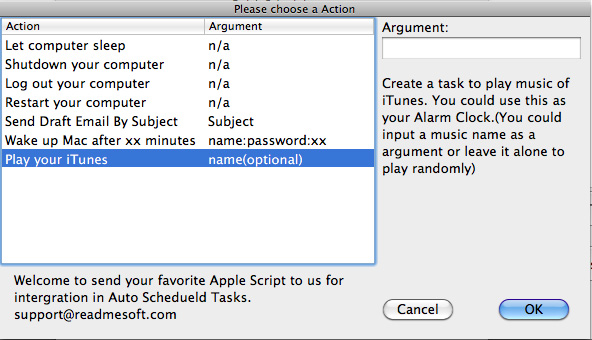 Built-in useful Action list
On new version 10.9 or 10.10 above,to run some system scripts / commands, you need to "Allow the apps to control your computer" in System Preference for your Mac.
1. Click "Security & Privacy" item on "System Preferences" window.
2.Click "Privacy" tab.
3.Click "Accessibility", then allow "Auto Scheduled Tasks". (You need to run the software first to let it shows here)
4.Don't forget to quit Auto Scheduled Tasks then run it again to active this setting.
AND "General"--"Allow Apps downloaded from" --"Anywhere".