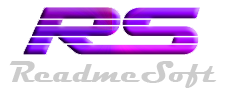 Auto Scheduled Tasks
for Mac
Auto Scheduled Tasks license based on your computer number:
If you have a new computer, you could uninstall the previous one, then use the previous registartion code on your new computer without new charge.
But if you have many computers and want to use the software on them at the same time, you need to purchase multi licenses for your computers.

Price:
One computer: $19.99
Two computers: $29.99
Less than 5 computers: $39.99
Less than 10 computers: $59.99
If you have more than 10 computers or you are a enterprise user, please contact us.
Please click the Buy Now button of right side to make payment via Paypal.com.
After you make payment, use the email address of your order, visit this page to get back your registration code at any time.