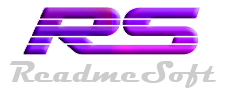 Readmesoft Universal Mock API tool for Windows
Readmesoft Universal Mock API tool is a REST api Mock tool for QA team to go through your Test Cases before code deployment. It mocks all kinds of web apis, with different urls, headers, json inputs condition to return different json results.
Host on your local machine, no network dependency.
And it's Free to use for individual!

Benefits:
--Easy to use QA testing tool, simulate any kinds of web apis.
--Reduce repetitive production time for different Mock APIs.
--No dev involvement, no programming ability required.
--Go through your QA process before code deployment.

See example for ReadyAPI here
Free Download
More Details
Get license code here after you make payment as business user:


Get Code Here

---------- You will get multiple users license code by buying multiple numbers for this software.